Range of Obsolete Products
---
Briarwood offer a wide range of obsolete profiled sheets and fittings to replace, cover or extend older Fibre Cement/Asbestos cladded structures. Asbestos materials are no longer manufactured but some of the old profiles can still be sourced by Briarwood in a Non Asbestos formula.
We also supply obsolete GRP roof light profiles and fibre cement guttering.
Range of Profiles
---
Briarwood stocks a vast range of obsolete non Asbestos Fibre Cement roof and cladding sheets in a range of profiles and lengths.
These profiles are also available in fibreglass GRP Rooflights to cover clad damaged roofing.
Our profile range includes:-
D6/ D6M

Monad

Profile 3

Trafford Tile
(Subject to availability)
We also stock 1800/6' girth crank crown ridges.
If you have any concerns identifying an old obsolete or discontinued asbestos roof sheet profile then please contact us and we will be very happy to help you with your search.
Advantages
---
INSULATION
Natural thermal properties to maintain an optimal temperature even in the most extreme weather conditions
RUST AND ROT PROOF
Resistant to attack from weather and harsh internal environments, ideal for single-skin constructions
SIX INCH PROFILE
Traditional UK profile matches appearance of existing buildings and can be used on refurbishments without changing purlin positions
FULLY COMPRESSED
Resists abrasion at fixing locations better than semi-compressed alternatives
Fittings
---
EUROSIX comes with a range of Fibre Cement Fittings designed to offer ventilation options to suit every building type.
SEE EUROSIX FITTINGS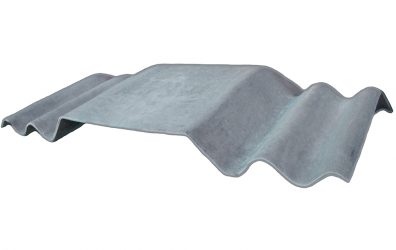 Enquire with




Briarwood Products
Browse our range of fibre cement roofing sheets online
Fill out the contact form below to get started