EUROSIX cranked barge boards
---
Briarwood is a renowned manufacturer specializing in the production of high-quality fibre cement cranked barge boards. These cranked barge boards are an essential component in roofing systems, specifically designed to enhance the aesthetics and functionality of the roof's apex. The company's commitment to craftsmanship and innovation has made them a trusted name in the industry.
Briarwood offers cranked barge boards in two girth options: 1300 mm and 2200 mm. These dimensions provide flexibility to cater to different roofing requirements and architectural designs. The variation in girth ensures that customers can select the most suitable size for their specific projects, allowing for seamless integration with various roof structures.
Additionally, Briarwood offers wing options exclusively at 200 x 200 mm. The wings play a crucial role in closing off the gap between the two slopes of the roof, ensuring a clean and polished appearance while also providing added protection against weather elements. The availability of wing options allows customers to tailor their roofing solution to meet their desired aesthetic preferences and functional needs.
Briarwood's fibre cement cranked barge boards are crafted with utmost precision and attention to detail. The use of fibre cement as the primary material ensures durability, longevity, and resistance to harsh environmental conditions. These boards are engineered to withstand the test of time, providing customers with a reliable and low-maintenance solution for their roofing projects.
Colours




Available
All of our fibre cement cranked barge boards are stocked in all of our Standard Colour Range options.
Standard Colour Range
---
Colour options help new buildings fit seamlessly with the landscape and assist with planning approvals.
Fibre cement cranked barge boards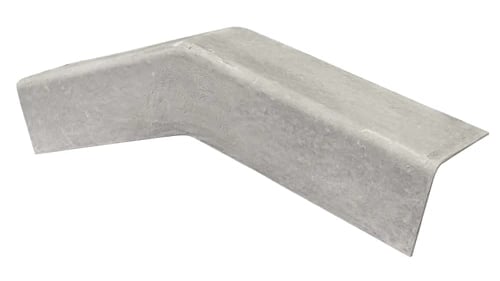 Fibre cement plain wing cranked barge boards
Wing optons:
200 x 200 mm
Plain wing barge boards have univeral ends.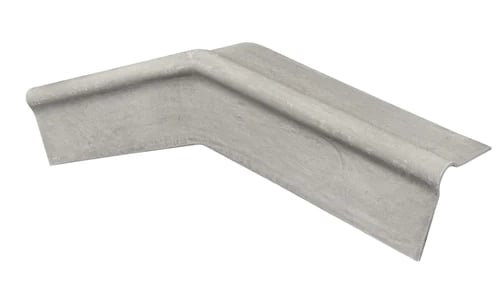 Fibre cement roll-top cranked barge boards
Wing optons:
200 x 200 mm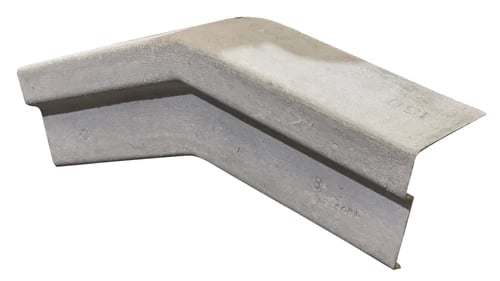 Fibre cement vergeline cranked barge boards
Wing optons:
300 x 300 mm
TECHNICAL DATA
| | |
| --- | --- |
| Girths: | 1300 mm, 2200 mm |
| Degrees: | 5°, 7.5°, 10°, 12.5°, 15°, 17.5°, and 22.5° |
| Minimum overlap | 150 mm |
| Standard colour | Natural grey |
| Class | C1X |
| Maximum fixing centres | 750 mm |
IMPORTANT
Barge boards should be positioned so that their lap is directly below the end lap of the sheeting, with the top end of each barge board close to the tail end of the sheet in the course above.
Our fibre cement barge boards can only be used with one-piece fibre cement ridges (only close fitting ridges).
Delivered direct-to-site when you want it; where you want it.
---
We have invested heavily in our own in-house transportation network, which includes a fleet of over 20 specialist vehicles. This allows us to deliver any size order within 3-5 working days. If you don't need your fibre cement order that quickly, you can also choose a specific delivery date and we will make sure it arrives on time.
Learn more