Fibre cement raised curved ridge systems
---
Briarwood takes pride in manufacturing raised curved ridges in our P177 profile, specifically designed to provide optimal ventilation in livestock buildings. Our exclusive design aims to facilitate the Venturi airflow effect, where fresh cool air enters the building precisely where warm, moist, stale air tends to accumulate. By allowing maximum ventilation, our raised curved ridges help prevent the breeding of harmful bacteria that can thrive in unvented environments.
Unlike open protected ridge systems, our raised curved ridges offer significant advantages. They allow beneficial airflow while protecting against direct rainfall entering the ridge detail or the livestock building itself. Acting as an "umbrella," the curved ridge efficiently shields the building from rain, ensuring the proper flow of fresh air.
Our system is highly flexible, allowing for adjustments to suit buildings of various sizes by adjusting the height of the ridge. The raised curved ridge is reinforced with strategically placed polypropylene strips, integrated along the length of each corrugation. Manufactured under ISO9002 standards and fully covered by a CE certificate, our raised curved ridges meet the highest quality and safety standards.
In addition to their functionality, our raised curved ridges are available in a wide range of colours from our Standard Colour Range. This allows you to select the perfect hue that aligns with your aesthetic preferences and building design.
Experience the benefits of our innovative raised curved ridge system and enhance the ventilation and protection of your livestock building. Contact Briarwood today to learn more about our raised curved ridges and how they can optimize your agricultural infrastructure.
Colours




Available
All of our fibre cement raised curved ridges are stocked in all of our Standard Colour Range options.
Standard Colour Range
---
Colour options help new buildings fit seamlessly with the landscape and assist with planning approvals.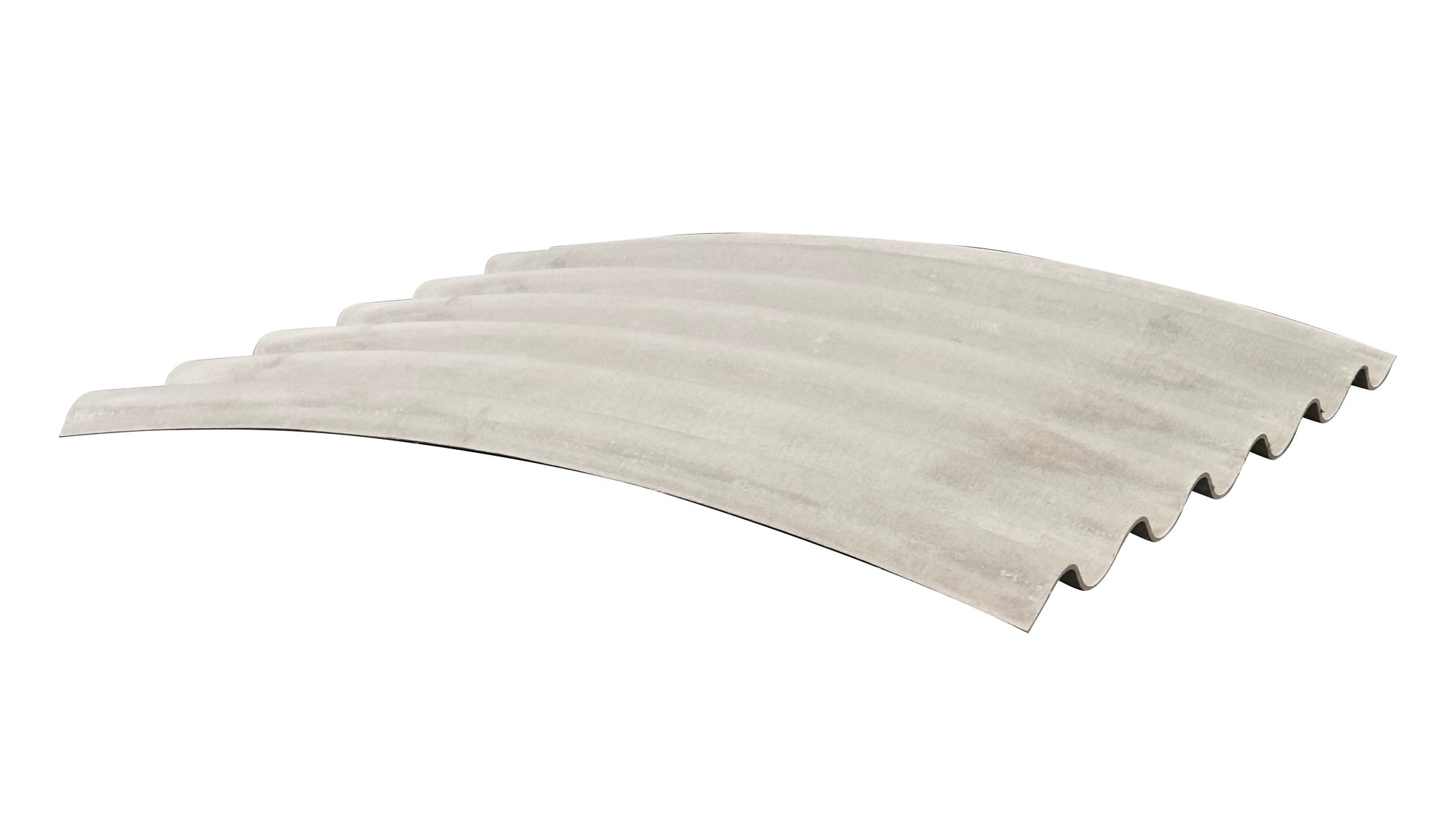 IMPORTANT

The raised curved ridge will not match our EUROSIX fibre cement sheet profile, and are not suitable for Dutch Barns.
If the raised curved ridge run exceeds 45m, then movement joints will be required.

TECHNICAL DATA
| | |
| --- | --- |
| Length: | 1400 mm girth |
| Width: | 1090 mm |
| Cover width: | 1048 mm |
| Thickness: | 6.5 mm |
| Corrugation pitch: | 177 mm |
| Corrugation/profile height: | 51 mm |
| Standard colour | Natural grey |
| Maximum unsupported overhang: | 300 mm |
| Weight: | 23.5kg per linear metre of ridge |
| Radius: | 3000 mm |
Delivered direct-to-site when you want it; where you want it.
---
We have invested heavily in our own in-house transportation network, which includes a fleet of over 20 specialist vehicles. This allows us to deliver any size order within 3-5 working days. If you don't need your fibre cement order that quickly, you can also choose a specific delivery date and we will make sure it arrives on time.
Learn more